Expecting a refund from your financial aid package? EICC delivers your refund through BankMobile Disbursements, powered by BMTX, Inc.
BankMobile will mail you information to the home address you on file with EICC, so make sure it is current. If not, let us know and we'll get it corrected.
View our third-party servicer contract for refund management
How to Select Your Refund Preference with BankMobile Disbursements
To select your refund preference you log into your EICConnect account.

Once there you will go to Self-Service. In the left navigation bar, select Financial Information > eBill-Student Finance > BankMobile-Refund Selection (New Students).
Once on the BankMobile Disbursements website, use your email to set up your profile, create a password, and set up security questions.
You will then proceed to select your refund preference. On your first time logging into BankMobile, you will need to request a code before you can set up preferences.
Selecting your refund preferences will assist in the timely disbursement of your refund.
Questions?
We're here to help.
Business Office, Financial Services
Clinton Community College - Room 174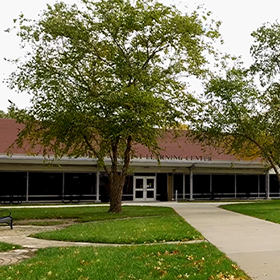 Business Office
Muscatine Community College - Student Services Building
Business Office
Scott Community College