Our online payment system makes it easy and convenient to check and pay your bill from anywhere, at any time. Here's how:
Checking and Paying Your Student Bill Online
Under Important Links – Click on Self-Service
Click on the eBill-Student Finance box to access your account summary, make payment in full, access receipts, and access a digital statement which shows the course schedule, payments, pending and disbursed aid, and refunds.
Click on Make a Payment. This will bring you to the Make a Payment Screen. Follow the steps by selecting your term and balance. After you click Make a Payment additional screens will appear to enter your credit card number. You are required to make full payment on your account.
Need more assistance?
If you have questions or need assistance, please contact the College Business Office.
Business Office, Financial Services
Clinton Community College - Room 174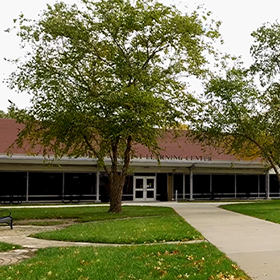 Business Office
Muscatine Community College - Student Services Building
Business Office
Scott Community College