We give you options through our partnership with Nelnet Business Solutions (NBS) Tuition Management. Pay your tuition and fees online, or set up a payment plan.
You have two options:
Automatic Bank Payment
You authorize NBS to withdraw directly from your financial institution. It is a bank-to-bank transfer of funds that you have pre-approved to cover your tuition and fees at EICC. Payments may be made from your checking or savings account. Payments are withdrawn on the 5th of each month until the balance is paid in full.
Credit Card Option
NBS accepts VISA, MasterCard, and Discover Card, which means you can charge your monthly tuition payment. Monthly payments are automatically charged to your credit card on the fifth of each month.
Note: A $30 fee will be automatically assessed to your account if an automatic bank payment or credit card payment is refused by your financial institution or credit card issuer. You will be notified of the missed payment by mail.
Start by applying online. Access the Payment Plan through Self-Service, Financial Info icon > eBill Student Finance > Payment Plan.
Or go to our mycollegepaymentplan.com site.
Make sure you have the following information handy:
EICConnect Username and Password
Account information for the responsible person.



For automatic bank payments (ACH), you need the financial institution's name, telephone number, and the account number of the responsible person. Most of this information is located on your check.
For credit card payments, you need the credit card number and expiration date.
Once you're in the system, click the button that corresponds with the dollar amount you owe. Then select the payment plan you want. The system accepts down payments, monthly payments, or full payments.
Be sure to include your name and address, calculate the amount you wish to budget, and select the method of payment. Complete, authorize, and submit your tuition payment agreement and you're done.
Note: There is a $30 per semester non-refundable NBS enrollment fee to budget monthly payments.
Questions? We're happy to help!
Business Office, Financial Services
Clinton Community College - Room 174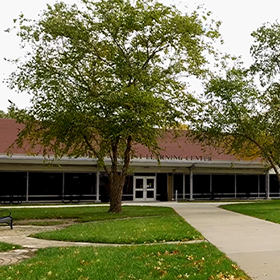 Business Office
Muscatine Community College - Student Services Building
Business Office
Scott Community College
How to Pay for EICC
College is more affordable than you think, especially when you factor in federal and state aid, loan options, scholarships, institutional grants, and Work-Study.
Financial Aid
Financial aid comes in many forms, including federal loans and grants, state awards, and scholarships. Access your information anytime through EICConnect. Navigate to Self Service - Financial Aid to view your awards and refunds. Keep on top of financial aid application deadlines, including FASFA. Questions? We're here.
LEARN MORE ABOUT FINANCIAL AID